Government Buyers & Contractors. Call us now to get a shipping quote at: 800-462-0038.
Government and Military Personal: Call us now to get a shipping quote at: 800-462-0038.

* We have many years experience shipping for personal, state, federal, local governenments and military.

Showroom Transport

CCR Registered

Duns
DOD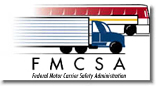 Click here if Not a federal, state, government or military employee?



Emergency Response Shipping Services
Fast Service!!
In the unfortunate event of a natural disaster, Showroom Transport can move almost anything fast to get to the disaster area.

What we ship:

Anything on wheels or tracks.
Or
Loading dock to loading dock freight and machinery shipping.
Including:
Vehicles< - From Cars to Big Trucks: including armored vehicles and tanks.
Click here to get your shipping quote> Quote
Are you in a rush for a quote? We can call you NOW to give you a FREE quote!
Just PUSH the Ring Me Button Below and you will receive a call from us.
Just pick up your phone when it rings and wait until a representative answers the phone.

800-462-0038
Open 24/7